Our Offerings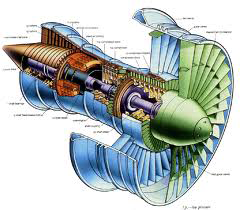 Mishan Energy Solutions Pvt. Ltd. and Mishan Engineering Works Private Ltd. is a Team of senior Power Plant Professionals having vast and varied experience in Design, Manufacturing, Erection, Commissioning, Operation & Maintenance, Trouble Shooting, Residual Life Assessment, Retrofitting & Revamping, Capacity Enhancement, Relocation, Energy Audit and various other activities related to Power Plants.
The Company has been formed with a goal to provide Single Window Solutions from Concept-To-Commissioning for Power Plants.

The Company has been formed with an objective to provide Single Window Solutions from Concept-To-Comissioning for the Power Plants including manufacturing of power plant equipment."
Vision
To be the most admired and responsible integrated Engineering Service Provider to Power Companies with a global footprint, delivering sustainable value. Become Global leading Engineering and Construction firm while delivering projects that consistently meet international standards
Possess a team of qualified and motivated professionals with cross functional expertise, skills in project and construction management, design, engineering, and power plant operation and maintenance.
Mission
-Ensuring customer satisfaction, trust and integrity by delivering quality products and services conforming to industry best practices.
-To be a high-performance, sought after Professional Organization that exceeds all customer expectations.
-Provide an enriching, fulfilling, and rewarding environment for its employees.
-Remain a recognized leader in providing premier professional engineering technology, engineering services and solutions to the industry.
-Delivering cost effective, ethical, reliable, and high quality solutions of strategic value, while sustaining a challenging and rewarding work environment for our greatest asset, our employees.